Our History
More than a quarter of century ago a small firm entered into the arena of stall making designing, decoration and tableau making. In a very short time it established a name for itself and today this small firm has become a giant in the field.
From its humble beginning in the state of Bihar, it has made the entire nation its 'Karmabhoomi'. Our firm has participated with flying colors in various exhibitions and fairs held at places as diverse as Delhi, Kolkata, Jammu, Lucknow, Patna, Jharkhand, etc.
A proud plume in our cap is the erection and decoration work that we do for the Government of Bihar, Jharkhand, Orissa, New Delhi at the Pavilion during the Indian International trade fair at Pragati Maidan, New Delhi which is visited by millions of people each year.
All these achievements has been possible because of the unflagging dedication of our entire team. It has been our credo to give our patrons full satisfaction and value for money. To ensure this high level of service to our clients we have always employed the best people from their respective fields - be it the interior designers, the architect, the carpenters or the commercial artists.
Our firm has won numerous awards and certificates from almost all major fair or trade organising bodies. These include a number of first prizes and gold medals. Are the prizes received from the international trade fair and the Government of Bihar, Jharkhand, Orissa, New Delhi.
Government of Bihar has appreciated us by certificates for major international cattle Sonepur fair.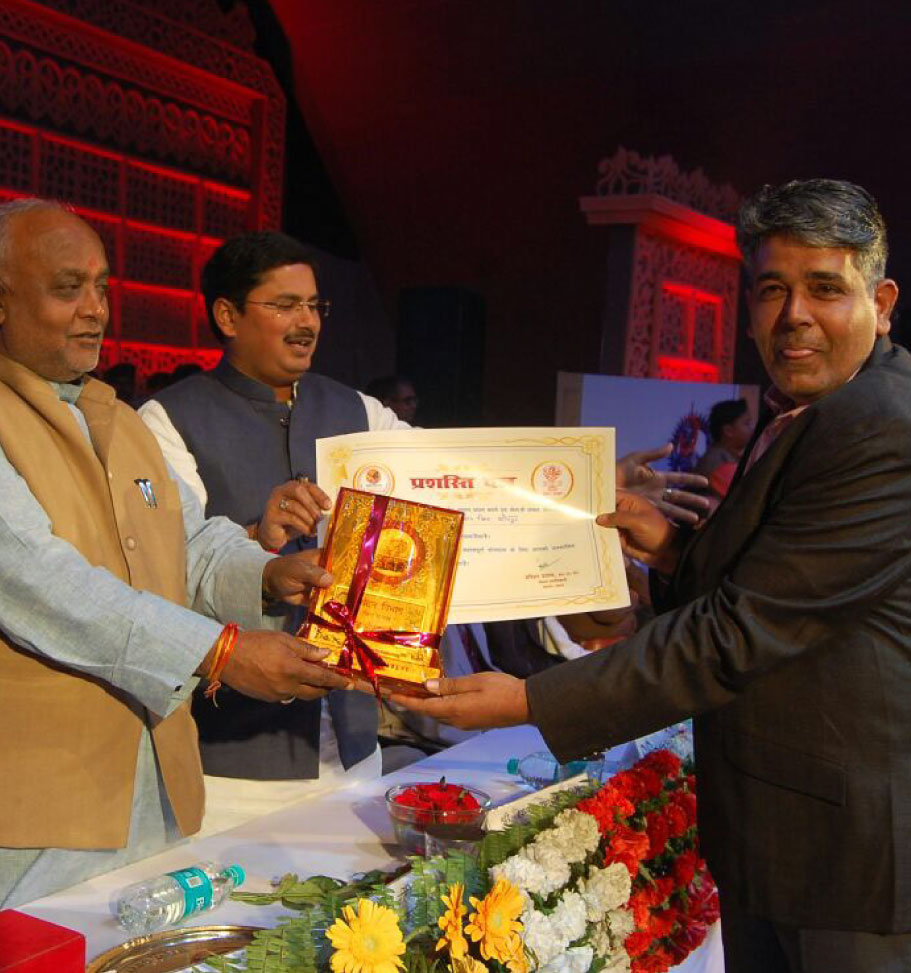 Hi, Know About Pyramidfabcon Eventmanager Pvt. Ltd.
Established over three decades ago, Pyramid Fabcon has been the driving force behind some of the big corporate, institutional and private events across India. It is recognized for producing some of the largest, most sophisticated, innovative and memorable events for leading institutions and companies.
The most successful event is the one that achieves your goals and exceeds your expectations.

MANAGING DIRECTOR
Most Recognized Event
350th Prakash Parv Celebrations
The 350th Prakash Parv (also Prakash Utsav) or birth anniversary of Guru Gobind Singh ji was celebrated in January 2017 in Patna, India. 2017 is the year of the 350th anniversary of the 10th Sikh Guru, a spiritual master, warrior, poet and philosopher. At the date of this anniversary, a number of events was organized on the occasion in Patna marking a grand celebration in their history.
© 2018 Pyramidfabcon Eventmanager Pvt. Ltd.